| | |
| --- | --- |
| Posted by Jake B. on January 22, 2018 at 5:35 AM | |
     When I began my 1st mod parts manufacturing project the better part of a decade ago, its platform was my (at the time) favourite SEIKO steel sports model, the 100m waterproof, 7S26 based model SKX031.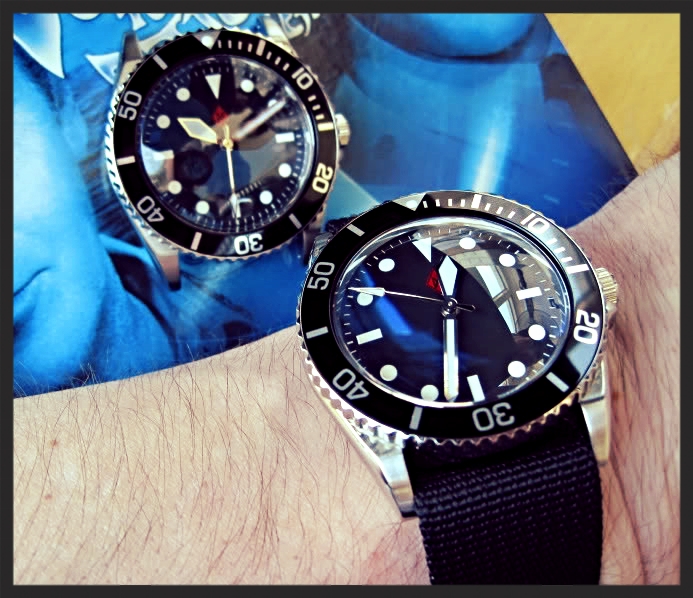 The aim of the project was to transform the 031 into an homage to a vintage Rolex Sub, more precisely a 5517 Milsub, which has always been a focus of my adoration. For the project, I commissioned a silver chapter ring, vintage Sub-style dial with painted indices, MOD Sword-type hands & a Sub style insert. Some of the more detailed pieces were fitted with bubble-dome sapphire glass and sterile case-backs.
(photo by Dave Murphy)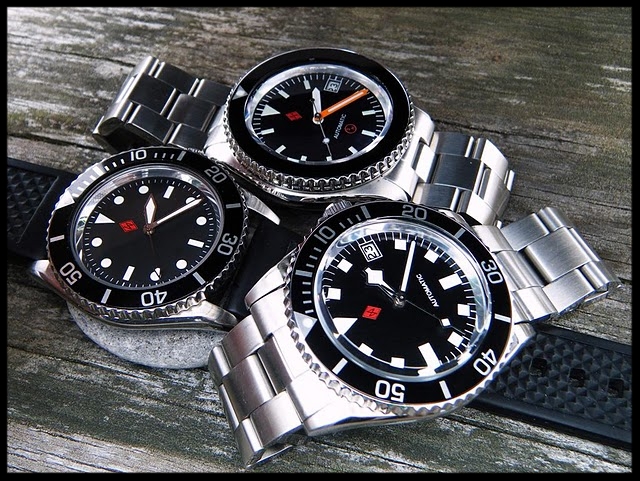 Some were set up "Destro" style...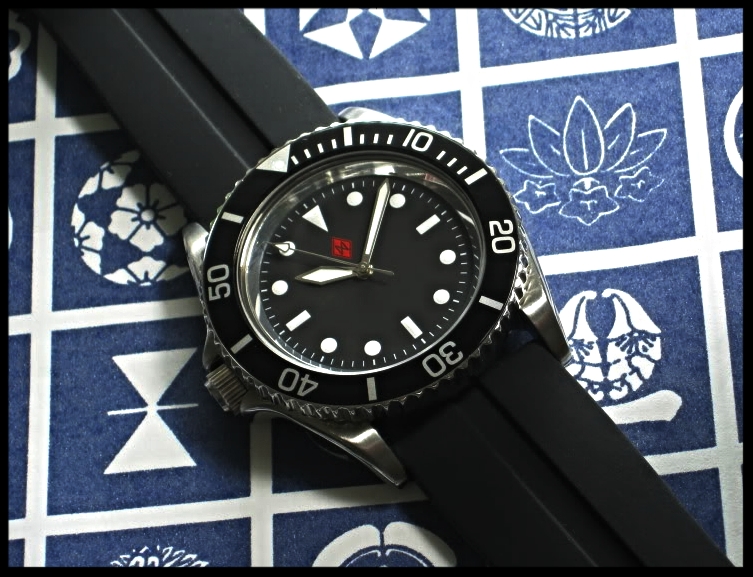 Unfortunately though, in 2009, not long after I'd set out on my mission with the goal of producing 200 of them, it became apparent that the 031 was on its way out.   Discontinued by SEIKO, it was destined to be the last production 100m sports series to have a screw-down crown.  As the supplies dried up and the market grew bare we moved on, focusing instead mostly on the SEIKO SKX007 200m DIVER'S as a modding platform.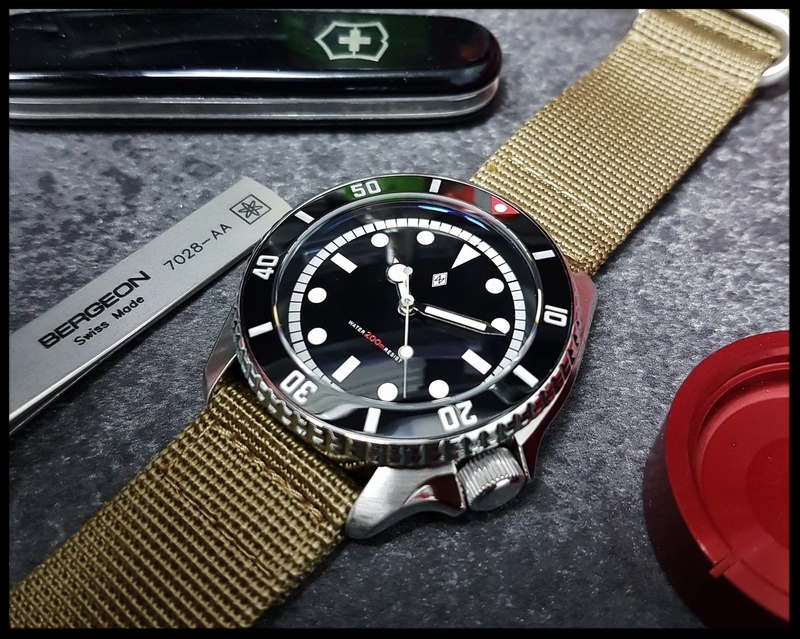 Several years later and after hundreds & hundreds of SKX mods, rumours of the imminent demise of the SKX007, the last holdout of the "old guard" SEIKO sports watches started circulating.  For years, SEIKO had been updating, one by one, their line-up of sports models in favour of newer versions often housing updated calibres with features like more jewels, hand-winding & hacking capabilities, as well as new mainspring materials allowing for extended power reserve.  Standing amongst these new offerings, the 7S26 based 20 year old Classic SKX007 is a little long in the tooth....Will it soon go the way of the SKX031?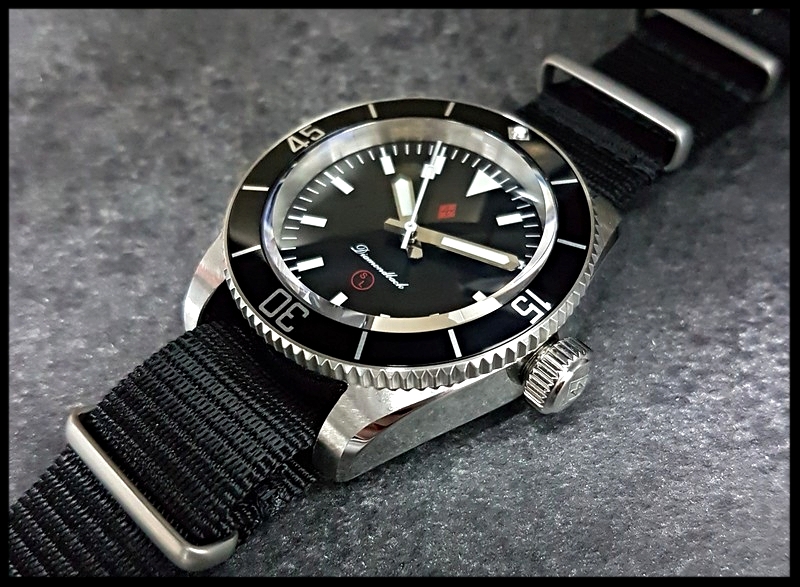 So, with this question in mind. we set out to produce our own 200m model as a platform for modding using the parts line-up that we've been developing over the years.  A beefed up, over-engineered 200m dive watch that can house any of the modern SEIKO & SEIKO Instruments calibres from the basic 7S26 to the high-grade, JAPAN-made 6R15.  Imagine a vintage-style 200m dive watch made of premium quality materials, running a high-grade SEIKO automatic/handwind/hack calibre that boasts 50+ hrs of power reserve, with over 500,000 (yes, that's over HALF A MILLION) possible configurations using stock DAGAZ parts, built carefully and by hand to your specifications in a small, specialised workshop by two mates...If you like the idea of what you've just imagined there, then you're gonna love our new piece, the DAGAZ DIAMONDBACK**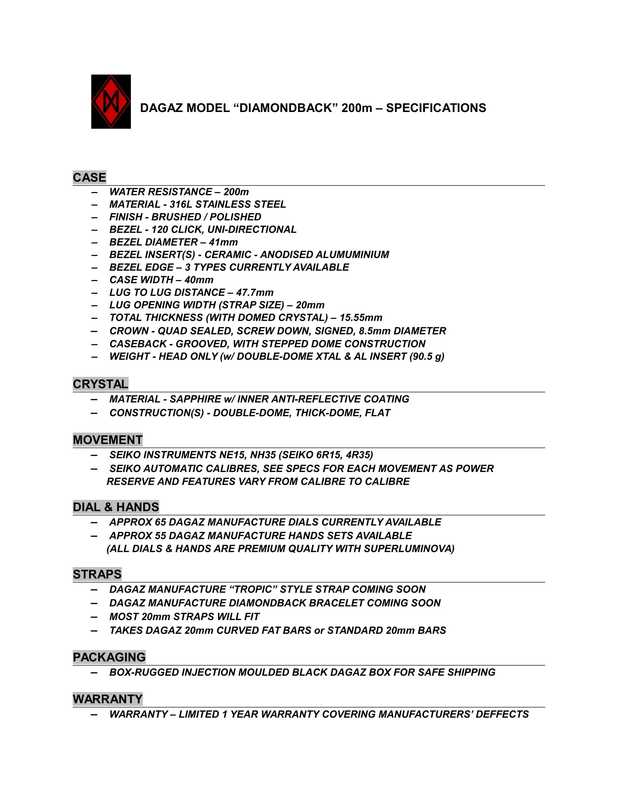 ** PRICE RANGE $300 - $650. PRICE VARIES BASED ON SELECTIONS/FEATURES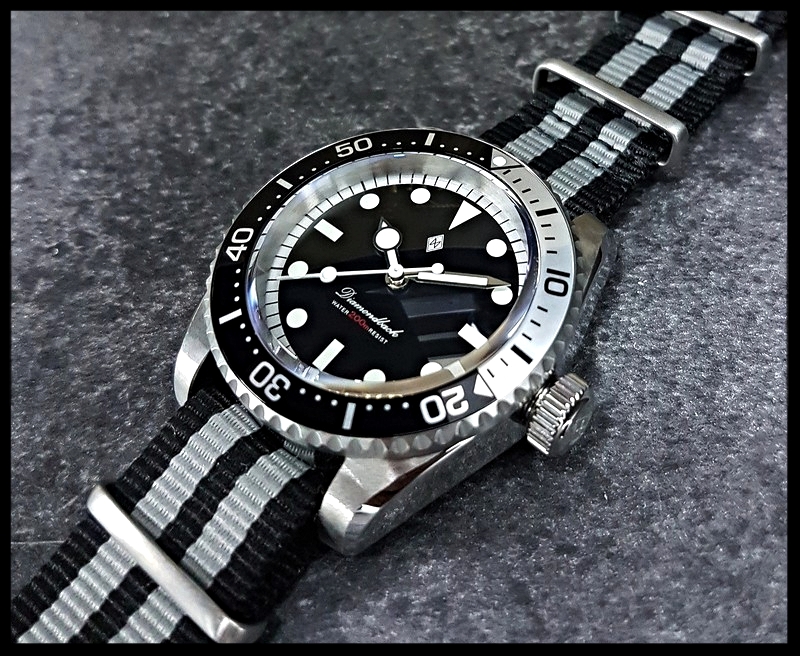 As we're assembling these one by one, by hand in the DAGAZ workshop high-volume output isn't possible, so we'll be taking orders in limited numbers and expanding the project at a natural pace.  The Diamondback is our first NON-limited edition, regular production piece. The parts, straps, bracelets selection will grow and evolve over time.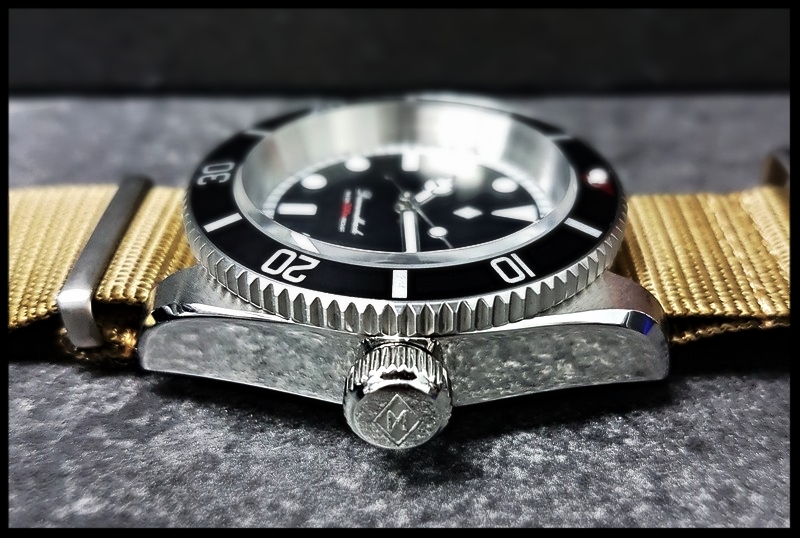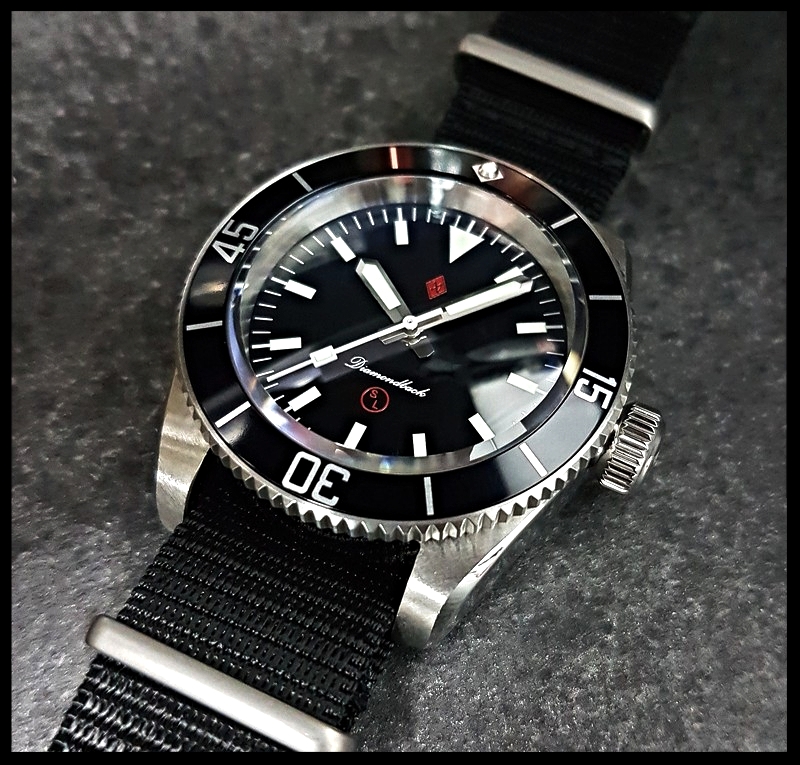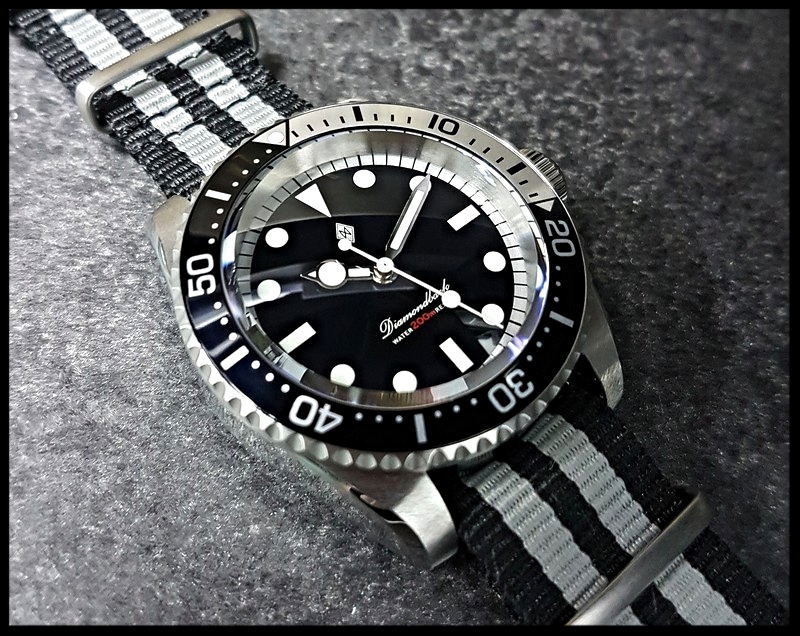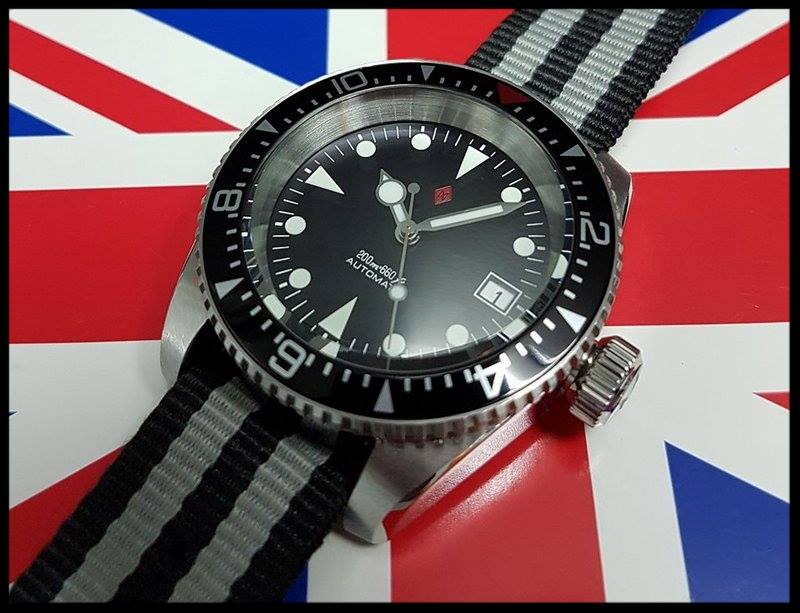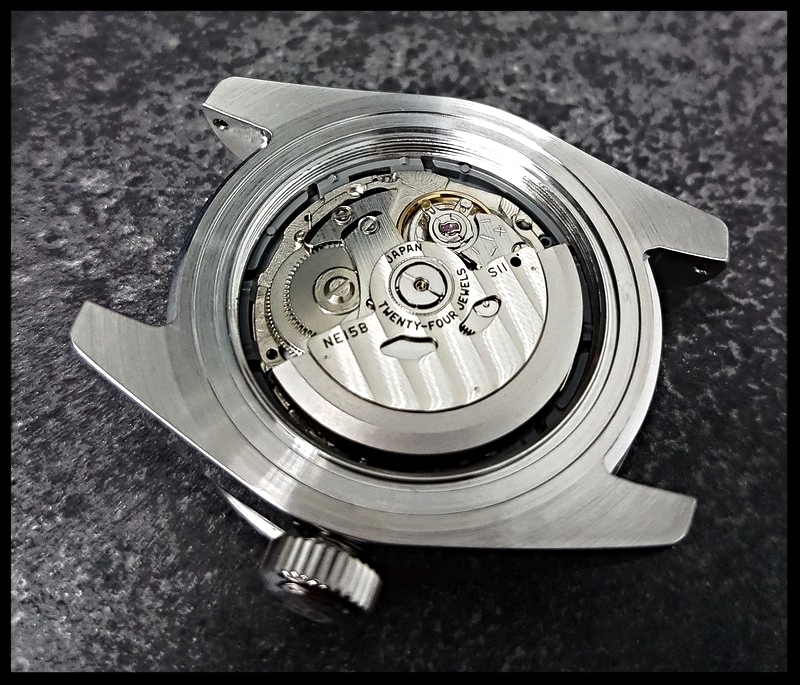 Hope you've enjoyed the article.... Thanks for lookin'!
Categories: None